Ghana just held its presidential election between incumbent President Nana Akufo-Addo and former President John Mahama. According to the Breaking News in Ghana, the results show President Akufo-Addo with 51.59% of the votes and President Mahama with 48.41% of the votes, which means President Akufo-Addo successfully won re-election.
It was the third election in which these two presidential candidates faced off against each other. It was also the first time a former Ghanaian president faced off against a current Ghanaian president. It allowed Ghanaian voters to review and compare their presidential records to see who kept their promises the most in the past.
Unfortunately, Ghana does not have a good track record for fair and honest democratic elections. Military coups have often influenced elections and politics throughout the country, and this election was no exception, unfortunately.
It wasn't the fairest of elections when you consider that five people were killed amid over 60 violent incidents on Election Day. These violent incidents occurred at polling locations all over Ghana.
Ghana Talks Radio.
Ghana Talks Radio reported that Election Day had controversies spewing from both major political candidates. Each political candidate's team released poll numbers that showed their respective candidate was in the lead. It caused great anger and debate between the supporters of each candidate.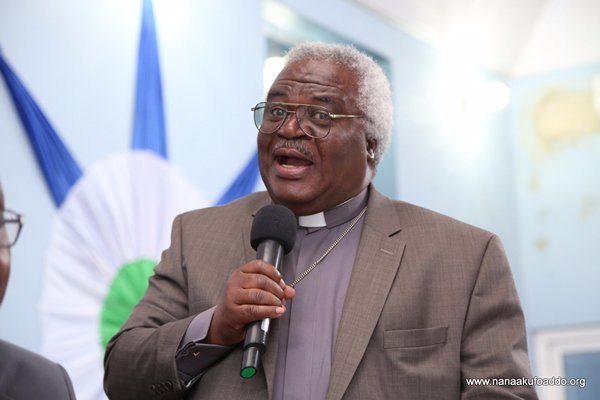 The Ghanaian Police Service and Ghana News organizations confirmed that over 60 violent incidents occurred on the date.
Out of those 60 incidents, approximately 21 of them involved actual electoral violence. And out of those 21 electoral violent incidents, six incidents involved firearms, resulting infive people losing their lives.
Voter "Irregularities".
The United States is not the only country where people claim their presidential election had irregularities and attempts to subvert the people's will
These same types of claims have also been made about the Ghanaian presidential election as well. Apparently, several complaints were revolving around the procedure of voting in Ghana. Many people didn't like how the results were being counted and sorted out.
Since polls that show each candidate was in the lead, accusations of irregularities aregetting thrown back and forth between each political camp. Former President Mahama claims that President Akufo-Addo used the Ghanaian military to sway the outcome in his favor.
Mahama alleges that Akufo-Addo sent the military to various constituencies where Mahama had won and forced them to change the results.
In response to these allegations, Information Minister Kojo Oppong Nkrumah denied their validity and said that no soldiers were sent to intimidate election officials in any constituency.
Javier Nard, a chief observer from the European Union, also confirmed that Ghana had a free and fair election. It will be difficult for Mahama to prove his electoral intimidation claims to his international political audience.
As for the multiple violent incidents reported, they were all isolated incidents that were not part of any greater conspiracy to overturn the election. Even though most people feared vigilantes would run amok on Election Day, their fears were not substantiated.
There were only five violent incidents within the entire country on Election Day. That is not that many violent incidents when compared to past elections.
What Now?
Former President Mahama filed a petition with the Supreme Court to challenge the 2020 Ghanaian Presidential Election results. The Supreme Court plans to conduct a live television broadcast of the proceedings surrounding the petition. But it doesn't look like it will change the outcome of the election.
The Electoral Commission has already declared President Akufo-Addo to be the winner of the election. And since neither the Information Minister nor the European Union's Chief Observer had detected any substantial voter fraud or intimidation, it is unlikely the court will overturn the election.
Nevertheless, Mahama continues to fight without conceding the race. It seems like these kinds of electoral controversies exist in most countries nowadays.
Perhaps we live in a global climate where losing presidential candidates can no longer accept election results. But considering the past coups during Ghanaian elections, maybe Mahama has a right to be skeptical.
President Akufo-Addo will stay in power for the next four years. After the coronavirus pandemic struck Ghana, one of his key campaign promises was to execute a $17 billion program to restore the Ghanaian economy and make it prosper again.
The program's primary focus will be on cocoa and oil, the country's two main exports. For the first time in almost 40 years, sales on these two exports declined due to the coronavirus.
The International Monetary Fund is worried about all the government spending that will have to take place. The debt-to-GDP ratio has already surpassed 70%, which makes the International Monetary Fund very nervous. But if the Ghanaian economy does not restore its exports and trade, it will be even worse.